The Friends of H.O.P.E –
FUNDRAISING EVENTS
ARCHIVE:  Wednesday 25th September 2019 at Manow Thai, Winchester.

John Pilkington: Eritrea to Ethiopia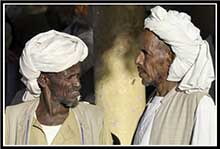 John Pilkington gave an illustrated talk about his latest adventure – following a Victorian trail from Eritrea to Ethiopia.

A night of entertaining talk and a delicious Gourmet Supper.
---
ARCHIVE:  Monday 3rd June 2019 at Manow Thai, Winchester.

Patricia Marks, CEO The Royal Berkshire Show:
'How Winston Churchill changed my Life'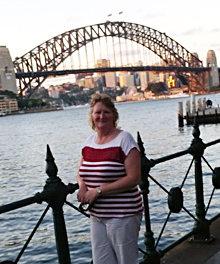 Many will know Patricia as an empowering individual, having an inspirational record of achievement within areas of employment, education, charity, healthcare, business, environment and agriculture. Her Winston Churchill Fellowship took her to Vietnam, Australia and USA, and with the support of the Fellowship she brings her experiences to showcase the passion she has for people development, and the idea that we all need some support at one time or another in our lives. 'People development has been the thread throughout all of the work I have done and will continue to be so.'

Patricia is a motivational speaker par excellence.
---
ARCHIVE:  Event Wednesday 3rd October 2018 at Manow Thai Restaurant, Winchester.

Gourmet Supper & Talk by 'The Soot Fairy'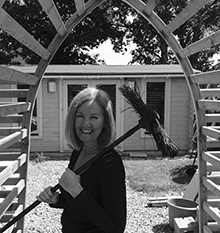 Guest speaker Ali Hill is a one 'woman' chimney sweep business, becoming well known in the Petersfield area primarily as The Soot Fairy, though she accepts that, bizarrely, both Mary Poppins and Burt spring to mind when people first meet her.

Renditions of 'Chim Chiminy Chim Chim Cheree' have been sung at her with unwavering enthusiasm since the day she began, all of which she enjoys hugely. Come and hear what will be an unusual but highly entertaining account taking us through a journey in time with amusing recollections and experiences.
---
ARCHIVE:  Event Monday 27th November 2017 at Manow Thai Restaurant, Winchester.

Supper Evening Talk: 'Ethics, Values and Health: the role of the 4th Tier?'

Guest speaker Professor John Porter is a Professor of International Health at the London School of Hygiene and Tropical Medicine. His research interests include: infectious disease control, health systems and policy, and ethics. During his career he has worked in East and Southern Africa, South America and in India.
---
ARCHIVE: Event Monday 30th October 2017 at Manow Thai Restaurant, Winchester.

Supper Evening Talk: The Shola Trust Nilgiri Hills


Guest speaker Tarsh Thekaekara established The Shola Trust to foster conservation of the beautiful indigenous forest of the Nilgiris Hills, where elephant, tiger, leopard, panther, bear and many other species try to co–exist alongside harmful human intervention, in the region where FoH are supporting poor rural communities. Shola Trust Website

Come and hear what will be a wonderful talk by the founder of this Trust, with whom we work hand in glove in the Nilgiris. Please come and support us.

Guardian Article March 2017: Can Elephants and Humans live Together
---
ARCHIVE:  Event Tuesday 25th April at Manow Thai Restaurant, Winchester.

Supper Evening Talk: Hawk Conservancy Trust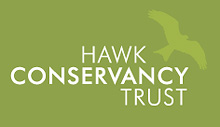 Guest speakers are 2 members of the Hawk Conservancy, Miriam Nicholls and a colleague.

Our mission at The Hawk Conservancy Trust is the conservation of birds of prey. We care for more than 150 birds of prey from owls to eagles and have a purpose–built National Bird of Prey Hospital where sick, injured or orphaned raptors are cared for. Our on–site British Conservation Discovery Centre is home to our Raptor Nest Box Project (RNBP), run by our Conservation Biologist Dr Matt Stevens, for Barn Owls, Tawny Owls, Little Owls and Kestrels.

Led by our Head of Conservation and Research, Dr Campbell Murn, our International Vulture Programme (IVP) is a multi–partner initiative that focuses on the research and conservation of vultures. We're a core member of of the IUCN's Vulture Specialist Group (VSG); a growing global partnership of more than 60 specialists working together towards vulture conservation. As a member of Save Asia's Vultures from Extinction (SAVE), we're able to work towards the prevention of the poisoning of vultures and impose Vulture Safe Zones in Asia.

It is in this area that FoH through its implementing project implementing partners, that conservationist affiliates are removing cattle poisoned by antibiotic and providing good carcasses for the Asian vultures to eat.
---
ARCHIVE:  Event Tuesday 22nd March 2016 at Bangkok Brasserie, Winchester.

John Pilkington: Russia and Europe: What Next?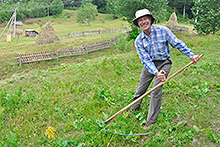 Passions are running high in Ukraine and the breakaway states of the Caucasus. Vladimir Putin's adventures in Ukraine took the West by surprise. But John thinks in some ways they followed a pattern that goes back more than a century to the days of the Great Game. Since the Soviet Union's breakup, Transnistria, Abkhazia and South Ossetia have become Russia's forgotten satellite states unrecognised and unheard of by most outsiders. Now Donetsk and Luhansk have joined the list, and Russia has full control of Crimea.

In 2015 John met people on both sides of these disputed borders, and promises a talk full of intrigue with one or two surprises.
---
ARCHIVE:  Event Tuesday 8th September 2015 at Fish Tale Bar & Grill, Winchester.

Paul Bowler: Twisted Nose Gin, Winchester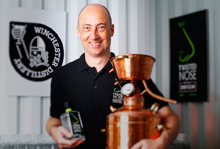 Gourmet supper evening with a talk by Paul Bowler, owner of the Winchester Distillery company and Winchester's Entrepreneur of the Year Award 2015. After 20 years working as an IT consultant Paul turned his back on London to distill his own gin. A scheme that sounds like the set up to a sitcom the Winchester Distillery has in fact proven to be a huge success. Paul's most famous spirit Twisted Nose Gin uses local watercress to give the drink that all important Hampshire twist!

The evening began with a welcome drink – Twisted Nose Gin (with a hint of Hampshire Watercress) and tonic. Paul talked about his story so far and the history of gin, it's medicinal origins in India and the curative uses of gin, tonic and carbonation... Paul also offered a fascinating account into gin's link with the Quinine Estate at Cinchona village in the Nilgiri Hills of Tamil Nadu with Vanya Orr's great grandfather who was superintendent of the Estates there.

The evening concluded with a gin master class!

The event was match funded by Barclays Bank.
---
ARCHIVE:  Event Tuesday 28th April 2015 at Fish Tale Bar & Grill, Winchester.

John Pilkington: 'An Englishman in Patagonia'


Patagonia – it's the stuff of dreams. During the 1990's John spent three seasons exploring this southernmost part of South America. The trip gave him scope for some stunning photography, as well as the chance to meet gauchos and take tea with the Patagonia Welsh. He made a mini–series for BBC Radio 4 and a programme for the World Service, and also wrote a book which will be available on the evening. Andean music and some of his own recordings add to this classic account of what has come to be known as the Uttermost part of the Earth.

John will talk about the sheepfarming pioneers who, early in the last century, made their homes in the teeth of the Roaring Forties and Furious Fifties. Patagonians today are tough survivors but also fanciful dreamers, descended from those immigrants who threw their fate to the wind. He'll play clips of Patagonians describing dangerous sea journeys, and their efforts to set down roots against almost impossible odds. He'll explain the region's current battles with volcanic fallout and climate change. And he'll reveal what really happened to two of its most notorious early settlers, Butch Cassidy and the Sundance Kid.
---
ARCHIVE:  Event Tuesday 28th October 2014 at Bangkok Brasserie, Winchester.

John Pilkington – His recent journey: 'A Balkan adventure'


In 2013 I spent the summer walking from Trieste to Istanbul. To be more exact, walking, hitch-hiking and generally bumbling, which I thought would be the best way to enjoy the mountains and meet people in the remotest villages. I'd visited the Balkans briefly in the 1970s, since then they've abandoned communism, endured brutal conflicts and taken small steps towards coming together with the rest of Europe.

From Albania the route took me through Greek Macedonia and Bulgaria's Pirin and Rhodope Mountains to the River Evros, where migrants play cat–and–mouse with European Union border guards. In October I reached Istanbul – capital of two empires each lasting 1,000 years – and finally the Bosporus, where Europe gives way to Asia.
---
ARCHIVE:  Event Tuesday 16th September 2014 at Rimjhim, City Rd, Winchester.

Roger Maslin - Managing Director, Wembley National Stadium Limited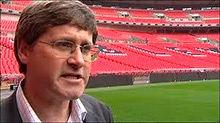 Roger Maslin joined Wembley Stadium as Finance Director in February 1999 and spent the first month handling the acquisition of the stadium from Wembley plc. He was instrumental in developing the business plan and securing funding for the iconic new stadium, bringing together public and private money to deliver the £757 million venue, which opened in 2007.

Roger was appointed Acting Managing Director of Wembley National Stadium in August 2008 and confirmed in the permanent role in 2009. Roger Maslin is MR WEMBLEY.

From negotiating the catering concession contract to overseeing the renewal of Wembley's corporate boxes and premium seat licenses, to managing the stadium's relationship with its core users including the FA and the NFL, Roger leads the team responsible for managing what is widely recognised as the foremost stadium in the world, and the spiritual home of football.

In its short history, the new Wembley Stadium has already played host to a series of exciting and historic events, including Live Aid, domestic playoff and FA Cup Finals, NFL's move into Europe, Steve McLaren's infamous 'Wally with the brolly' moment, and this year's record-breaking series of 1 Direction concerts.

Roger's insight into the challenges faced by Wembley from its former incarnation, to the funding, development and operation of the new stadium, coupled with his sense of humour, made an enjoyable evening.

UPDATE: With donations received, a total of £600 was raised 'on the night' and with the items for auction that Roger gave us, we should be able to increase the amount eventually raised quite significantly.
---
ARCHIVE:  Event Tuesday 8th April 2014 at Bangkok Brasserie, Winchester.

An evening with Antony Worrall Thompson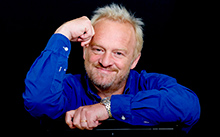 Want to know your slacking from your whisking? How to get the best out of a good value cut of beef to getting the best out of a restaurant? Then spend an Evening with... Antony Worrall Thompson, award winning television chef, cookery book writer and restaurateur.
Join us for a rollercoaster look at his life, an evening of lots of banter – and hopefully loads of fundraising!

Event update: Click to view event update (PDF 1.41MB) includes photos of Antony, guests and the meal.

---
ARCHIVE:  Event Tuesday 18th March 2014 at Bangkok Brasserie, Winchester.

John Pilkington – 'A stroll through the axis of evil'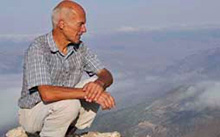 Lebanon, Syria, Iraq and Iran are in the news for all the wrong reasons. Starting in Beirut, I follow a winding route via the Euphrates, the Caucasus and the Valleys of the Assassins to finish on the Persian Gulf. I met a spectacular variety of people – Druze, Maronites, Arabs, Kurds, Armenians, Azeris and both Shi'ite and Sunni Iranians – and to my surprise I found families and whole communities working together to survive the harsh climate and political strife.

The evening raised £550 (including gift aid on donations received).
---
ARCHIVE: The Great Nott's Bike Ride 23rd June 2013

Fundraiser: Petros Careswell–Schultz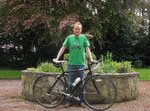 I will be riding 100 Miles through the countryside of Nottinghamshire on Sunday the 23rd of June. Our awful weather this spring and other commitments has reduced my training to a few short weeks making this even more of a challenge than when I completed this last year. My ambition however is to match my previous time and complete it in around 6 and a half hours.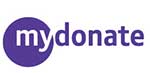 It would be amazing if all my pedalling could raise some funds for this great charity. For further information and secure online donation facility please visit my BT 'mydonate' web page – dedicated to raising funds for The Friends of H.O.P.E, by clicking the graphic (left) or the link below.

Petro's BT 'mydonate' URL: https://mydonate.bt.com/fundraisers/petchcycles
---
ARCHIVE:  Event 19th March 2013 at Bangkok Brasserie, Winchester.

David Gower OBE.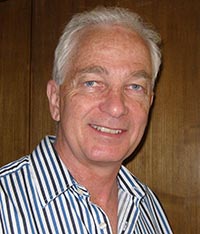 David is best known for being one of the most stylish left-handed batsmen of the modern game. He played in 117 Test matches, scoring 8,231 runs. He is one of the most capped and highest scoring players in his country's history. He is also one of England's most capped One Day International players, with 114 matches.

Following his retirement, David has become a successful cricket commentator and in 2009, was inducted into the ICC Cricket Hall of Fame. He has also appeared on the BBC's 'They think it is all over' comedy sports quiz, and was captain of one of the teams between 1995 and 2003. He has also written a number of books about cricket and is a director of an internet wine company.

David is a patron of the David Shepherd Foundation, the World Land Trust, and Vice–President of the Nature in Art Trust.

The Friends of H.O.P.E – helping the rural poor and destitute create sustainable livelihoods by encouraging biodynamic farming, education and health.
---
ARCHIVE: Event 23rd October 2012 at Bangkok Brasserie, Winchester.

John Pilkington – From Georgia to Afghanistan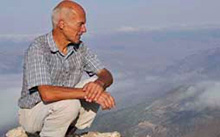 In an exciting sequel to his previous talk, A Stroll through the Axis of Evil, John follows a spectacular branch of the Silk Road from the Caucasus across the Caspian Sea to Samarkand. He then turns south–east to explore the High Pamirs of Tajikistan and Afghanistan, a region well known to Marco Polo, before finishing in Kashgar, China's so–called Crossroads of Asia. John's stunning photos and informative commentary make this a talk not to be missed.

Click to view/download Event Update (pdf 55kb)

Support Us
Associations
Social Media